Hello friends,
Thrilled to announce that my latest piece is featured audio on the Front Page! It has probably been 10+ years since that happened, so I'm really overjoyed.
Check out the piece here. It is a spooky, adventurous Halloween piece for orchestra. It's inspired by the following image (artist is Andy Walsh) -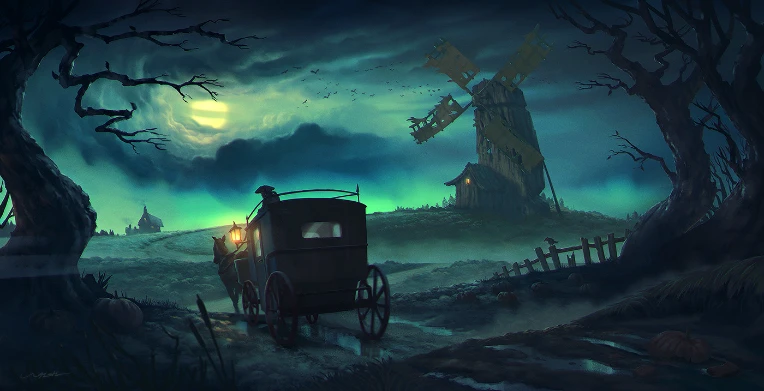 Also, I'm working very hard to improve my composition skills and go from hobbyist musician to full-time. I wrote a couple of tracks for a game on Steam last year and plan to release more music on Newgrounds.
Thank you to everyone who has supported me over the years and encouraged me to keep writing music.